If you have an indoor pool and want to protect your walls with a waterproof paint that has an emulsion type finish, we recommend using Wall Coating System 10.
Scroll down to add to basket.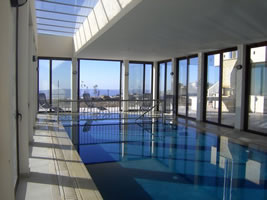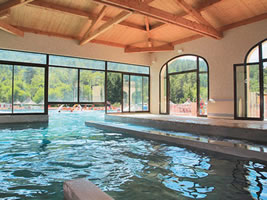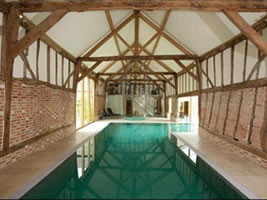 Colours
Wall Coating System 10 is available in the following colours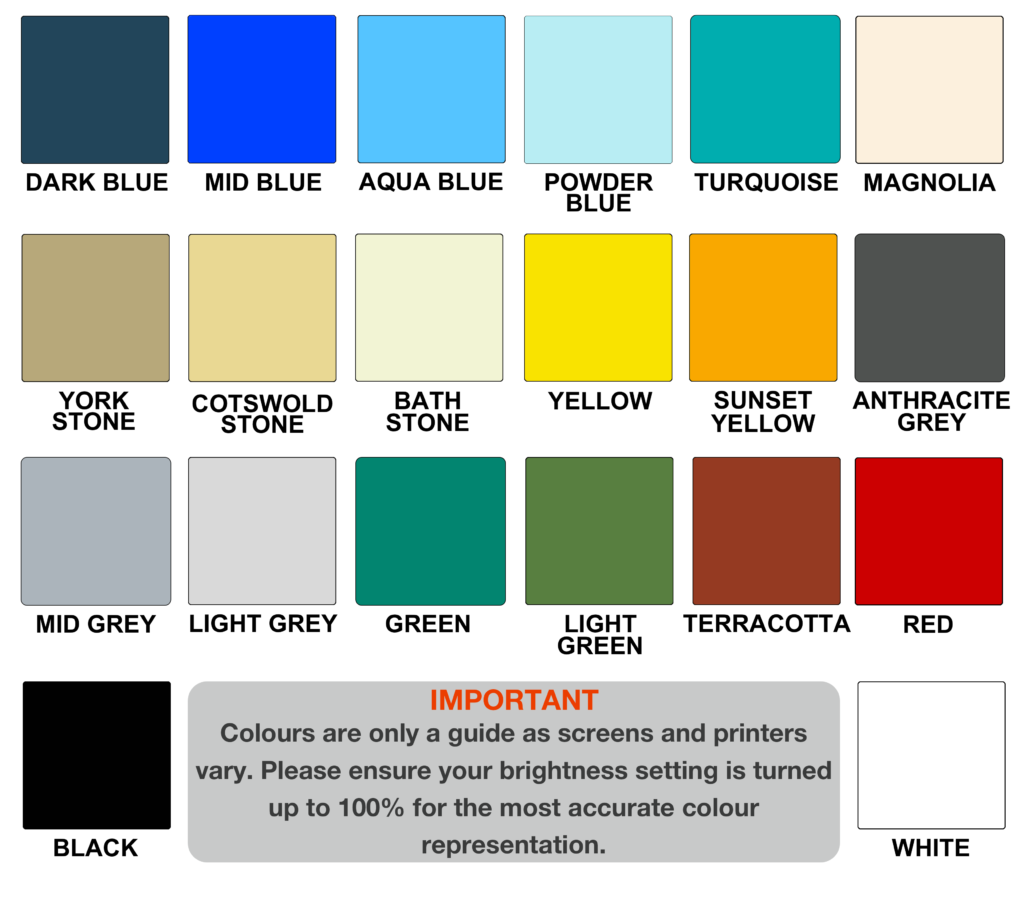 Order Wall Coating System 10
And don't forget to add any other preparatory products to your basket before placing your order…
Wall Coating System 10 Technical Data Sheet
1. Description
Antel Wall Coating System 10 is a universal water based epoxy resin coating designed for easy and safe application. Wall Coating System 10 possesses most of the properties of conventional epoxy resins with many additional advantages, particularly its tolerance of damp application conditions. It is applied in the same manner as ordinary emulsion paint and dries quickly to form a tough, easily cleaned coating, providing a vapour barrier. The coating is non toxic, resistant to oil, and most mild chemicals. Subsequent over coating can be carried out after the original surface has been thoroughly degreased and cleaned.
2. Uses
The scope of applications for Wall Coating System 10 is extensive and it can be used virtually anywhere that concrete or masonry requires protection or waterproofing. It's ideally suited to areas that require a waterproof coating with a matt finish.
3. Packaging
A two part product available in 1, 2.5 and 5 litres. Non-returnable containers.
4. Storage
Store in a cool, dry and frost free area in original containers. Protect from freezing. Keep out of the reach of children. A shelf life in excess of 12 months can be expected for unopened containers kept in the above conditions.
5. Drying & Curing
At 20 degrees C and with reasonable ventilation, the coating is touch dry in 6 hours and hard dry in 12 hours. Maximum cure, hardness and chemical resistance is obtained within 7 days.
6. Coverage
Every litre of Wall Coating System 10 will cover approximately 6-7 squared metres (based on a non porous, smooth surface), however this will vary depending on how thickly you apply the material and also how porous the surface is.
If you are unsure on the porosity of the surface, we recommend you buy a little more than you think you will need to ensure you don't run out part way through the application.
7. Cleaning Equipment
When using spray equipment a thorough rinsing with cold water every hour will prevent a build up of cured material. Brushes and rollers should be washed with cold water and detergent and rinsed thoroughly in cold water.
8. Preperation
Although Wall Coating System 10 will over coat most other finishes and paints, the best results are achieved when surfaces are clean and free of other finishes/coatings. All surfaces should be damp dry or at least not subject to running water. Particularly attention should be made to degreasing surfaces before application.
8.1 Mixing
The performance of the coating can be seriously impaired if the following instructions are not strictly adhered to.
Stir the contents of the larger tin. Pour the entire contents of the smaller container into the larger container making sure to scrape out as much as possible and mix thoroughly using a mechanical mixer. When the mix is complete it is advisable to mix/stir for a further 2-3 minutes to ensure complete dispersion of the 2 components.
NOTE: – Because the coating is a chemically engineered system with two components which react, the coating has a pot life duration. The pot life is the time the applicator has to apply the coating before it becomes unusable. The pot life for this coating is 1.5 hours at 20 degrees C. Warmer temperatures will reduce the pot life of the coating.
8.2 Application Steps
WARNING – DO NOT APPLY IN TEMPERATURES BELOW 10 DEGREES C/50 DEGREES FAHRENHEIT AND ENSURE THERE IS AT LEAST A 4 HOUR WEATHER WINDOW.
PRODUCT CAN BE APPLIED IN MILDLY DAMP CONDITIONS BUT WILL NOT TOLERATE STANDING WATER.
For simplicity we would recommend getting a separate pack of Wall Coating System 10 for each coat. However, if you would like to buy just the one pack for both coats, you will need to accurately divide the resin and hardener packs equally and mix in a separate container for each of the coats. We suggest you divide the packs by volume in a measuring jug to ensure accuracy.
1. Clean the surface you will be applying the Wall Coating System 10 to. If there are any leaks, these should be repaired with Antel Waterstop, Antel Epoxy Putty or Antel SBR Bonding Agent before applying the Wall Coating System 10. If unsure, please contact us for technical advice.
2. Pour the contents of the smaller container into the larger container and mix thoroughly (ideally with a mixer paddle) for a minimum of three minutes, so that the two components are completely mixed.
3. Apply the first coat by brush, roller or spray. If the temperature is above 20 degrees C/68 degrees Fahrenheit, wait 6 hours before applying the second coat. If the temperature is below this, wait a full 24 hours before applying the next coat.
4. Apply the second coat.
9. Health & Safety
Wall Coating System 10 is much safer to handle than other resin systems, however, it is recommended that all skin contact is avoided and that any areas of contact are washed immediately with soap and warm water. It is advisable to use a barrier cream and gloves when applying.
FOR FULL DETAILS PLEASE REFER TO HEALTH & SAFETY DATA SHEET.